Sculptra Injections Specialist in Culver City Los Angeles, CA
Sculptra is the ultimate solution to smooth out severe creases on your skin. This cosmetic dermal filler is FDA-approved and composed of poly-L-lactic acid, making it a highly effective treatment. Sculptra works by targeting the root cause of aging skin which is collagen loss. Dr. Naini and her devoted team of professionals at Renouveau Med Spa have confidently and successfully helped hundreds of clients regain their youthful appearance with Sculptra injections. For more information, contact us today or book an appointment online. We are conveniently located at 11600 Washington Place, Culver City, CA 90066.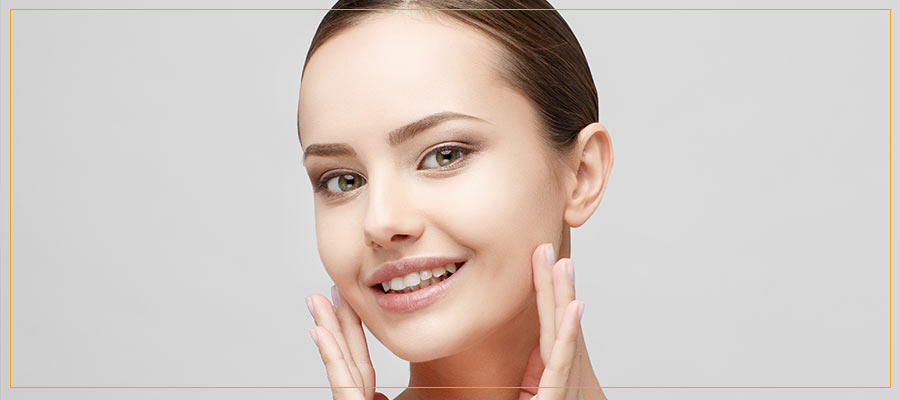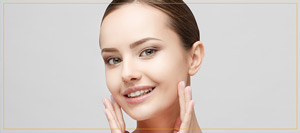 Table of Contents:
What does Sculptra do to your face?
Is Sculptra better than fillers?
What is the best age to get Sculptra?
Who is a good candidate for Sculptra?
What does Sculptra do to your face?

Sculptra is a facial rejuvenation treatment that offers a range of benefits for those seeking to recapture a youthful glow. This extraordinary injectable functions as a stimulant for the body's natural collagen production processes. Over a series of sessions, Sculptra combats signs of aging by enhancing facial volume, smoothing out lines and wrinkles, and improving skin texture.

One of Sculptra's best features lies in its ability to deliver a subtle and gradual transformation. This ensures that the results appear natural and harmonious with your facial features, avoiding the telltale signs of an overt cosmetic procedure. Whether you're looking to revitalize sunken cheeks, refine facial contours, or reduce the appearance of deep lines, Sculptra could be the versatile solution you've been looking for.

Beyond the many aesthetic benefits, Sculptra injections can also instill a renewed sense of confidence. By stimulating the skin's natural collagen production, the treatment initiates a regenerative process that continues to work long after the initial treatment. As a result, you can enjoy the rejuvenating effects of this procedure for years to come.
Is Sculptra better than fillers?

Sculptra and dermal fillers are two effective tools in the realm of facial rejuvenation, but they shine in different aspects, making the choice between them dependent on your unique goals for treatment. What sets Sculptra apart from its alternatives is its mechanism of action. While dermal fillers work by adding volume to the face instantly, Sculptra takes on a more subtle approach. This injection acts as a bioactivator, meaning it stimulates the body's collagen production over time. Unlike fillers, Sculptra delivers a gradual and remarkably natural-looking transformation.

Furthermore, Sculptra's effects tend to be longer-lasting compared to dermal fillers, which often necessitate frequent touch-ups. In contrast, Sculptra's benefits linger for up to two years after treatment. The discreet progression of change, as opposed to an immediate transformation, is sought-after by those who prefer subtlety and a timeless appearance.

In addition, Sculptra injections improve skin texture, volume, and firmness. Overall, the choice between Sculptra and dermal fillers ultimately depends on your aesthetic goals, preferences, and the recommendations of a specialist.
What is the best age to get Sculptra?

The age to get Sculptra injections is a decision that hinges on your unique goals and circumstances. As Sculptra is known for its collagen-stimulating properties, the treatment has gained popularity among those seeking a gradual, natural rejuvenation technique. While the aging process affects each person slightly differently, signs of volume loss, fine lines, and skin laxity often start becoming noticeable in the mid-30s.

For those in their late 20s and early 30s, using Sculptra serves as a proactive measure. Sculptra injections facilitate the preservation of collagen and prevent significant facial volume loss in the years to come. For those in their 40s and beyond, Sculptra is an excellent tool for restoring youthful contours and reviving collagen that has naturally waned.
Who is a good candidate for Sculptra?

A good candidate for Sculptra is someone who wants to achieve subtle, long-lasting facial rejuvenation without the dramatic and immediate effects associated with traditional fillers. Sculptra is recommended for those who notice the early signs of aging, such as mild sagging, fine lines, or volume loss, and wish to address these issues in a gradual and natural way.

Ideal candidates for Sculptra are in general good health, do not smoke, and have realistic expectations about the procedure. It's important to understand that results will develop progressively over a few months, which is an attractive advantage for those desiring discreet changes. Sculptra is compatible with a wide range of skin types and tones. However, individuals with more severe signs of aging, or significant sagging, or those who want immediate and dramatic results may be better suited to other treatments such as dermal fillers or surgical approaches.

Overall, your candidacy for Sculptra injections will be carefully assessed in consultation with a specialist. Our experts will consider your specific goals and preferences to tailor the treatment accordingly. For more information, contact us today or book an appointment online. We are conveniently located at 11600 Washington Place, Culver City, CA 90066. We serve clients from Culver City Los Angeles CA, Downtown LA, Beverly Hills CA, Marina del Rey CA, Venice CA, Playa Vista CA, Mar Vista CA, Playa Del Mar CA, and surrounding areas.