Botox Injections Specialist in Culver City Los Angeles, CA
Using Botox as a cosmetic treatment can help reduce the signs of aging and soften the look of wrinkles, furrows, and fine lines. Dr. Naini MD., offers various injectables at Renouveau Med Spa to meet your beauty needs. For more information schedule a consultation or contact us today. We are conveniently located at

11600 Washington Place, Culver City, CA 90066

.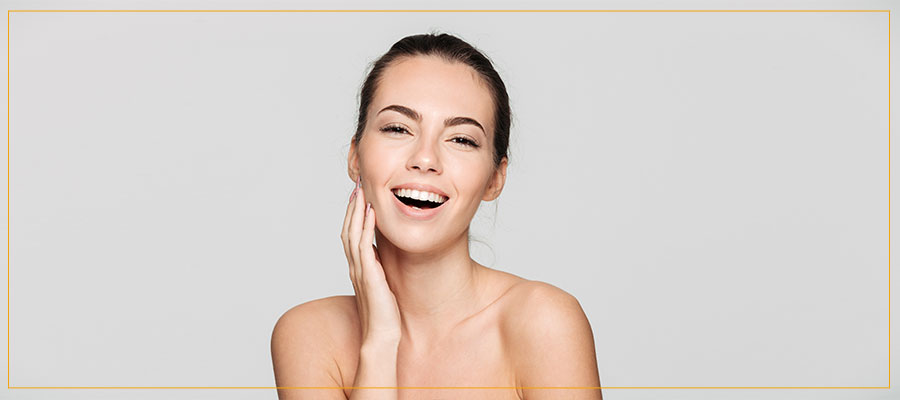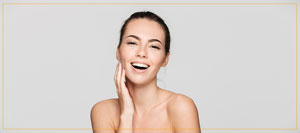 Table of Contents:
What is Botox?
What injectables do you provide?
What are the benefits of Botox?
What are the pre & post-care instructions?
What is Botox?

Injections of Botox are primarily known for reducing wrinkles on the face. Additionally, they are used to treat conditions such as neck spasms (cervical dystonia), excessive sweating (hyperhidrosis), overactive bladders, and lazy eyes. In some cases, chronic migraines may also be prevented or mitigated with Botox injections.

OnobotulinumtoxinA, a toxin used in Botox injections, temporarily prevents muscles from moving. Nerve signals, including those responsible for contracting muscles, are blocked by Botox injections. These injections are in most cases used in order to temporarily relax the facial muscles that cause wrinkles around the eyes and forehead which provide a number of benefits. The injections of Botox can also be used to treat conditions that affect the functioning of the body.
What injectables do you provide?

Botox: FDA-approved Botox treatments include forehead lines, fine lines around the eyes (crow's feet), and glabellar lines. Different from Dysport, which treats only glabellar wrinkles.

Botox for migraines: Getting migraine headaches often may have you wondering if there is anything you can do to prevent them. In 2010, Botox, or onabotulinumtoxinA, was approved to treat chronic migraines in adults. Researchers found that shots of Botox reduced migraine headaches or other headache types for adults who get chronic migraines. The number of days without pain each month also increased, and fewer days off work were reported. The reason Botox works for migraine headaches is that it blocks chemicals in the brain called neurotransmitters that send pain signals. In that pathway, Botox acts as a roadblock. Before the chemicals reach the nerve endings around your neck and head, it stops them.

Dysport: Using Dysport, you can reduce the appearance of lines between your eyebrows, known as the glabella. Between the eyebrows and the forehead, these lines extend upward. A person's glabella lines are most noticeable when he or she frowns or squints. Even during times of relaxation, glabella lines can become more prominent over time. The purpose of Dysport is to treat moderate to severe glabella lines, not mild ones. It is possible to tell the difference between mild and moderate wrinkles of this type by consulting your dermatologist or plastic surgeon.
What are the benefits of Botox?

Worry, stress, and age can produce wrinkles on the face, which can be treated with Botox injections. Several benefits can be derived from Botox cosmetic injections. As well as aesthetic benefits, there are a few non-cosmetic ones that can improve overall wellness as well.

The use of Botox as a cosmetic treatment can soften the look of wrinkles, furrows, and lines. FDA-approved for treating the signs of aging. Among other things, Botox can reduce frown lines between the eyebrows, crow's feet, forehead creases, and other wrinkles on the face. Although these treatments are long-lasting, clients can return for touch-ups at their esthetician's office. During a session, the botulinin toxin is injected into the problem area by a doctor or esthetician. Typically, clients don't need a topical anesthetic since the needle is so fine. A professional who knows the location and functions of the facial and neck muscles can safely inject Botox.
What are the pre & post-care instructions?

Prior to treatment, avoid drinking alcohol (alcohol thins the blood and increases the bruising risk). During the two weeks prior to treatment, avoid taking anti-inflammatory/blood thinning medications. Those with a rash, cold sore, or blemish should reschedule their appointment at least 24 hours in advance. Please let your provider know if you have a history of cold sores, so they can prescribe you an antiviral medication prior to treatment.

As opposed to plastic surgery, there is no downtime after the session, so the client can get back to work or go home immediately. Afterward, we usually recommend you rest with an ice pack for a few minutes. In the days following the treatment, avoid exercising or doing any strenuous activities. The treatment areas should not be rubbed because that can cause the Botox to migrate to a different area. Botox is available at Renouveau Med Spa where staff will provide patients with full pre-and-post-care-instructions. For more information schedule a consultation or call today. We are conveniently located at 11600 Washington Place, Culver City, CA 90066. We serve clients from Culver City Los Angeles CA, Downtown LA, Beverly Hills CA, Marina del Rey CA, Venice CA, Playa Vista CA, Mar Vista CA, Playa Del Mar CA, and surrounding areas.