RHA Dermal Fillers Treatment Specialist in Culver City Los Angeles, CA
RHA (Resilient Hyaluronic Acid) dermal fillers are the most advanced dermal fillers. These special fillers contain hyaluronic acid gel and are intended to mimic the body's natural hyaluronic acid production. RHA dermal fillers are ideal for treating stubborn, dynamic wrinkles that are resistant to Botox. They increase the volume of the skin and soften wrinkles and facial skin folds when used consistently. RHA fillers are the only FDA-approved treatment for treating dynamic wrinkles and skin creases. Consult

Dr. Naini MD

, at Renouveau Med Spa to discuss which filler is best for your skin. For more information, schedule a

consultation

or

contact us

today. We are conveniently located at

11600 Washington Place, Culver City, CA 90066

.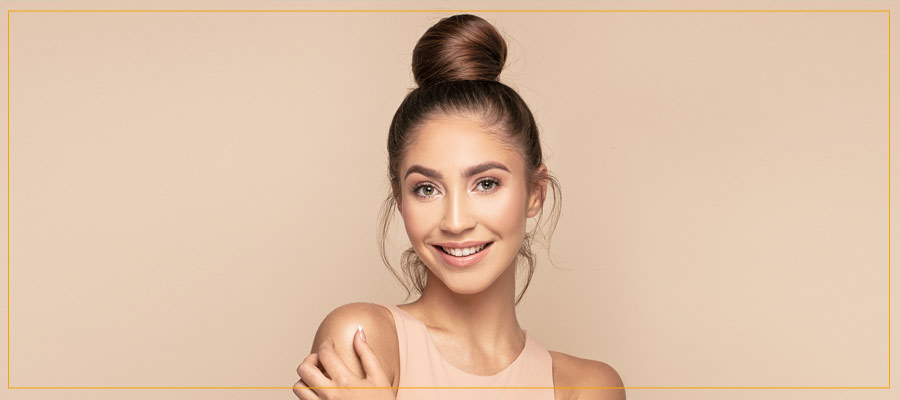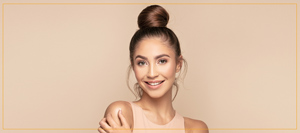 Table of Contents:
Who is a good candidate for RHA fillers?
How long do RHA fillers last?
Are RHA fillers worth it?
Is RHA filler good for under the eyes?  
RHA (resilient hyaluronic acid) dermal fillers come in several different formulations to provide very effective and long-lasting filling results, treating a range of skin conditions and concerns. They are incredibly effective at treating dynamic wrinkles, making them stand out amongst their other dermal filler competitors.
Who is a good candidate for RHA fillers?

RHA fillers can be a great anti-aging option for patients over the age of 22 who are in search of a non-surgical cosmetic procedure to reduce the appearance of their moderate to severe wrinkles, folds, and creases and have started to lose a significant amount of volume in their face. They are particularly effective at reducing the appearance of lines that have developed on the surface of the facial skin due to repetitive facial expressions and muscle movements, also known as dynamic wrinkles. There are also a few different options available for RHA fillers, providing the perfect treatment for even more patients. Those who would not be considered good or viable candidates to receive RHA fillers include patients with a known history of allergic reactions to lidocaine or any of the other ingredients included in RHA fillers, suffer from a bleeding or blood disorder, or are currently pregnant.
How long do RHA fillers last? 

On average, RHA fillers will last around 15 months, with results from the injections being immediately effective. The exact duration of each patient's RHA fillers can vary a bit, ranging anywhere from 9 to 22 months, depending on several factors. One of these factors includes the location of the face that is being treated with the fillers, as injections around the lipstick lines will likely last only for around one year, and injections in the cheeks will likely last longer than most other areas. Age will also play a role in how long the results provided from RHA fillers last, with those who are older likely needing touch-ups of their treatment a bit more frequently than the younger patients. Lastly, there are lifestyle-related factors that will affect the longevity of the RHA fillers. Those who take very good care of their skin through high quality skin care regimens, drink plenty of water daily, always properly protect their skin from sun damage, and can effectively manage their stress levels will be able to prolong the beautiful results even longer.
Are RHA fillers worth it? 

Patients who have developed moderate to severe dynamic wrinkles have found that RHA fillers are well worth getting! RHA fillers tend to last longer than other dermal fillers available on the market today and are much more effective in reducing the appearance of those harder to treat wrinkles than average dermal fillers. The administration of the filler only causes minimal discomfort as the injections contain lidocaine, which is a type of anesthetic that makes the injections less painful. RHA fillers treat dynamic wrinkles as effectively as Botox but are often described as providing even more natural and long-lasting results. Also, the results provided by this type of filler are immediate and flow incredibly well with the natural movements and expressions of the face, providing beautiful, effective, but very natural results.
Is RHA filler good for under the eyes?

With multiple different options available for RHA dermal fillers, there are options to provide beautiful and effective results for almost every patient who is looking for an effective anti-aging treatment. One of the types of RHA fillers available is incredibly effective at treating the under eyes by increasing the volume within the tissues under the eyes to reduce the appearance of thinning skin or dark circles, while also being very effective at filling in eye troughs, which are the creases that develop connecting the lower eyelid to the upper portion of the cheek. The loss of volume and development of creasing under the eyes can be tied both to genetics and aging, making RHA fillers a great under-eye treatment for a wide variety of patients, offering an alternative to more invasive treatment options such as eyelid surgery. The filler that is used under the eyes often lasts around 1 year, depending on the severity of the volume loss and dark circles, as well as the depth of the creasing.

If you want to add volume, fill in lines, or smooth the wrinkles on your face, visit us at Renouveau Med Spa. For more information, schedule a consultation or contact us today. We are conveniently located at 11600 Washington Place, Culver City, CA 90066. We serve clients from Culver City Los Angeles CA, Downtown LA, Beverly Hills CA, Marina del Rey CA, Venice CA, Playa Vista CA, Mar Vista CA, Playa Del Mar CA, and surrounding areas.