PRF Injections for the Face in Culver City Los Angeles, CA
A more natural method of face rejuvenation is PRF injections. In order to renew your skin and reduce wrinkles, fine lines, and other symptoms of aging, PRF employs your body's own substances to boost collagen and growth factors. It is especially effective in the under-eye area. Dr. Naini at Renouveau Med Spa offers PRF Injections to restore youth and a healthy glow to the skin by stimulating new cell growth while also healing damaged tissue. For more information, contact us today or book an appointment online. We are conveniently located at 11600 Washington Place, Culver City, CA 90066.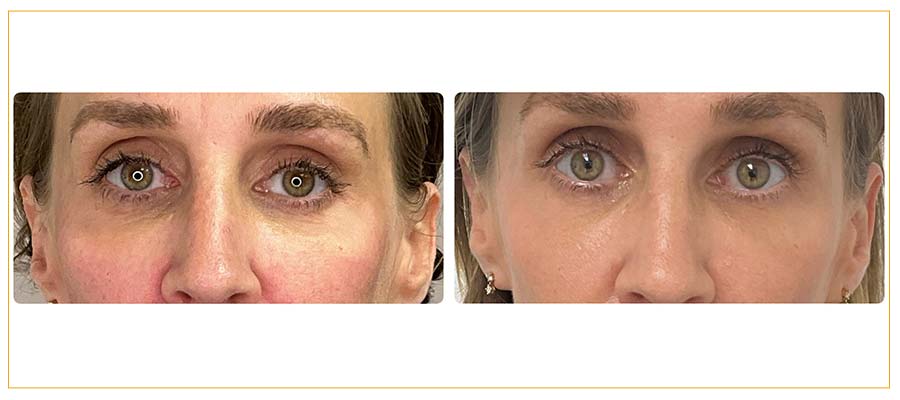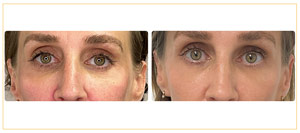 Table of Contents:
What to expect after PRF injections?
Where can PRF injections be placed?
How long do the results of PRF injections last?
Does PRF reduce under-eye aging signs?
What to expect after PRF injections?

Before receiving platelet-rich fibrin (PRF) injections, it's important to get an understanding of what to expect during the recovery process. PRF injections are derived from your plasma and white blood cells, making it a natural and safe procedure with minimal side effects.

After PRF treatment, it's common to experience some mild swelling and redness around the injection sites. This is a normal response as your body's natural healing mechanisms are activated. The degree of swelling and redness is usually more mild compared to more invasive procedures. Additionally, some patients also notice minor bruising at the injection sites, which can be easily concealed with makeup if desired. Overall, these temporary side effects usually resolve within a few days to a week.

In terms of discomfort after the procedure, it's generally described as quite minimal. Some people report feeling a bit of tenderness at the injection points, similar to a mild sunburn sensation. However, this sensation should subside within a day or two. Over the next few weeks, you will notice gradual improvements in your skin's texture and appearance as the injections stimulate collagen production and tissue regeneration.
Where can PRF injections be placed?

Some of the areas of the face where PRF injections can be placed include:

• Temporal hollows – This treatment reduces the appearance of sunken temples to provide a more youthful and balanced complexion.
• Tear troughs – PRF injections can minimize the appearance of dark circles and under-eye hollows.
• Cheeks – This procedure can be used to add volume and enhance the contour of the cheeks to create a more youthful appearance.
• Jawline – This treatment can enhance jawline definition to create a more harmonious facial balance.
• Nasolabial folds – By targeting the lines that run from the nose to the mouth, PRF injections can smooth and rejuvenate the mid-face.
• Chin – PRF can define the chin's appearance and create a better balance in facial features.
• Scalp – This procedure can be used to stimulate hair regrowth in cases of thinning hair or early-stage hair loss.

In summary, PRF treatments can be customized to suit your specific vision of facial rejuvenation.
How long do the results of PRF injections last?

PRF injections deliver beautiful results that typically last between 6 to 12 months. There are several factors that contribute to the length of your results, such as:

• Area treated – Certain areas of the face tend to retain PRF results longer than others. For instance, areas with less movement, such as the cheeks, often retain results very well.
• Metabolism – People with faster metabolisms usually process the PRF components more quickly, leading to results that linger for closer to 6 months. However, each person's body reacts differently to the treatment. Some people experience prolonged results, due to the enhanced collagen production and tissue regeneration, despite their fast metabolism.
• Lifestyle – Various factors, such as a balanced diet, sun protection, and other components of a healthy lifestyle, contribute to prolonged PRF results.
• Maintenance sessions – To sustain the desired outcome, follow-up sessions are recommended. Regular appointments can extend the results well beyond the initial 6 to 12 months.
Does PRF reduce under-eye aging signs? 

Yes, it does! Under-eye PRF treatment involves injecting platelet-rich fibrin into the tear trough area beneath the eyes, prompting enhanced cell turnover, increased collagen production, and the formation of fresh blood vessels. These mechanisms collectively combat signs of aging such as sagging skin and under-eye hyperpigmentation.

PRF under-eye injections can effectively reduce fine lines and enhance skin thickness, texture, and firmness. In addition, this treatment addresses under-eye hollowness and improves dark circles. Unlike alternatives such as dermal fillers, PRF injections do not yield undesirable outcomes such as puffiness or fluid retention. Additionally, PRF injections can be paired with other cosmetic treatments or medical-grade skincare for the most desirable results.

In summary, the natural transformation achieved by under-eye PRF injections is a great way to rejuvenate your appearance, restore a harmonious facial balance, and start feeling like your best self.

PRF injections are a really efficient way to improve skin problems and appearance. For more information, contact us today or book an appointment online. We are conveniently located at 11600 Washington Place, Culver City, CA 90066. We serve clients from Culver City Los Angeles CA, Downtown LA, Beverly Hills CA, Marina del Rey CA, Venice CA, Playa Vista CA, Mar Vista CA, Playa Del Mar CA, and surrounding areas.