Dermal Fillers Specialist in Culver City Los Angeles, CA
The use of dermal fillers can improve your appearance and minimize signs of aging in a minimally invasive manner. Dr. Naini MD., at Renouveau Med Spa offers effective dermal fillers treatment to add more volume, reduce wrinkles and improve your overall appearance. For more information

schedule a consultation

or

contact us today

. We are conveniently located at 

11600 Washington Place, Culver City, CA 90066

.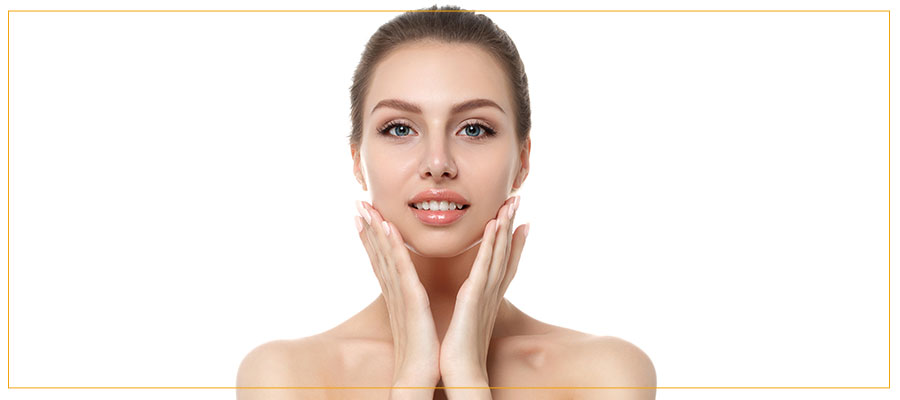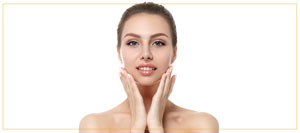 Table of Contents:
What are dermal fillers?
What dermal fillers do you provide?
How long do dermal fillers usually last?
Who is a good candidate for dermal fillers?
What are dermal fillers?

Treatments are available to smooth smile lines, reduce crow's feet, and plump up lips, cheeks, and hands.

When facial lines and volume loss are caused by age or certain medical conditions, dermal fillers can improve their appearance. Under the skin, dermal fillers are injected with gel-like substances. The purpose of dermal fillers is to enhance the appearance of the skin by smoothing it out, adding volume, or both.

Dermal fillers are regulated by the FDA as medical devices. Dermal fillers approved by the FDA are temporary because the body eventually breaks them down and absorbs them. Clinical trials support this conclusion. To maintain the desired effect, the injection procedure may need to be repeated.
What dermal fillers do you provide?

Juvederm: Dermal fillers like Juvederm, a hyaluronic acid sugar gel polymer, are used to fill in wrinkles and contours on the face. A wrinkle around the mouth, around the eyes, and on the forehead can be treated with Juvederm. Besides enhancing fullness, it can also create a youthful appearance on the lips and cheeks. Under-eye bags can be smoothed with Juvederm, cheekbones can be defined, necklines can be enhanced, and jowls can be reduced with Juvederm.

Restylane: Your facial features can be improved by adding volume with Restylane (hyaluronic acid fillers) injections. Using Restylane, we can enhance facial contours, enhance lips, add volume, and reduce wrinkles at our med spa.

Perlane: Nasolabial folds on the face are treated primarily with Perlane. There are wrinkles along the sides of your nose that extend between the corners of your mouth and the corners of your mouth. There are times when Perlane can be used to fill in cheek lines and lips, but it's not considered an effective treatment for lip augmentation.

Belotero: The lower density of Belotero makes it a better choice for filling finer lines and wrinkles than Juvederm, even though both are dermal fillers. As well as performing facial contouring, lip augmentation, and cheekbone enhancement, Belotero offers formulations with varying consistencies for treating fine lines and deep folds.
How long do dermal fillers usually last?

Additionally, the location of the filler on your face, how much is injected, and how fast your body metabolizes the filler can influence the longevity of dermal fillers. Fillers begin to degrade slowly within a few months of being injected. Fillers, however, have the ability to absorb water, so the visible results remain the same. However, you'll notice that volume starts to decrease around the midpoint of the filler's expected duration. Performing a touch-up filler treatment at this point is extremely beneficial since it can sustain your results for a much longer period of time.
Who is a good candidate for dermal fillers?

A dermal filler is an injection typically used to minimize the appearance of fine lines and wrinkles. Although dermal fillers are generally effective, they may not be right for everyone.

If you have signs of aging, such as wrinkles and fine lines, you might benefit from dermal fillers. You might also consider getting fillers to plump lips that are getting thinner, to enhance shallow contours, and to minimize scars that are receding.

It is generally not possible to achieve the same results with fillers as with eyelifts, facelifts, and other surgical procedures. Nevertheless, you can have them done to improve early signs of aging.

Healthy individuals without underlying health issues that may affect healing are generally considered suitable candidates. Furthermore, you should not smoke and have no deep lines or other issues that could be treated differently. You will receive a full evaluation from your doctor to determine if dermal fillers are right for you.

The use of dermal fillers can improve your appearance and minimize signs of aging in a minimally invasive manner. Compared to facelifts and similar procedures, these treatment sessions are faster, and the recovery time is shorter, too. If you are a good candidate for dermal fillers, you can reduce fine lines and add volume to your lips. Renouveau Med Spa offers several types of dermal fillers and will help patients determine which one is right for their beauty goals. For more information schedule a free consultation or call today. We are conveniently located at 11600 Washington Place, Culver City, CA 90066. We serve clients from Culver City Los Angeles CA, Downtown LA, Beverly Hills CA, Marina del Rey CA, Venice CA, Playa Vista CA, Mar Vista CA, Playa Del Mar CA, and surrounding areas.