Microneedling with Infusion Specialist in Culver City Los Angeles, CA
Microneedling with Infusion stimulates the body's natural production of collagen to help skin regain its youthful texture and tightness. Microneedling with Infusion is available at Renouveau Medspa. For more information schedule a free consultation or call today. We are conveniently located at 

11600 Washington Place, Culver City, CA 90066

.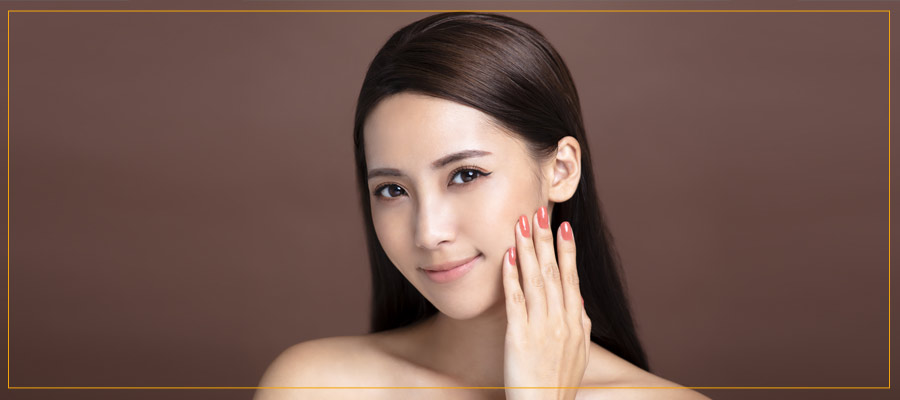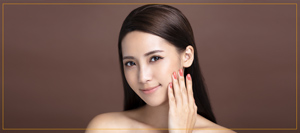 Table of Contents:
What is Microneedling with Infusion?
What are the benefits of Microneedling with infusion?
What can I expect during and after treatment?
At what age can I start Microneedling with infusion?
What is Microneedling with Infusion?

Microneedling allows the skin to grow collagen by piercing it with tiny needles. During this procedure, your skin's natural healing ability is used to reduce the appearance of fine lines, scars, and wrinkles. Whether you do a little or a lot of microneedling, it's an easy, minimally invasive procedure. When it comes to reducing fine lines or treating acne scarring, this procedure is perfect.

Infusion is often used in conjunction with microneedling to enhance results. When used with microneedling, infusion accelerates tissue healing and reduces pigmentation and acne scarring. During an infusion treatment, a centrifuge is used to isolate the platelets from
the patient's blood. Plasma obtained directly from the patient poses minimal risks of rejection or allergic reactions. A three-layered separation of the blood allows for the use of infusion during microneedling. Proteins and growth factors present in infusion regulate and activate cell migration and stimulate collagen and elastin production.

The combination of microneedling and infusion increases collagen production by synergizing the two treatments. The success of laser treatments will vary depending on the needle penetration, the overall health of the skin, the number of passes required during treatment, the needle size, and other factors. Immediately following microneedling with infusion, patients will notice a youthful glow and tighter skin, but it is recommended to have 4-6 treatments 4 weeks apart to maintain collagen production and improve skin
rejuvenation.
What are the benefits of Microneedling with infusion?

A patient's blood is infused with concentrated platelets as part of infusion therapy to accelerate healing. A blood cell consists of two components – plasma and platelets. Cell reproduction and tissue regeneration in the treated area are stimulated by growth factors found in platelets. This platelet-rich plasma is created by centrifuge spinning the patient's blood after a simple blood draw.

Infusion is created by separating the platelets from the remainder of the blood using a centrifuge. It is safe to administer these infusions alone or in conjunction with other treatments because they use a patient's own blood. Microneedling with infusion is an excellent addition. The production of collagen and elastin at deeper levels of the skin can be enhanced by Microneedling with infusion.

Microneedling with infusion can help with, acne scarring, surgical scars, wrinkles, fine lines, hyperpigmentation, sun damage, large pores, and skin texture irregularities are effectively treated. Microneedling with infusion produces superior results compared to microneedling alone.
What can I expect during and after treatment?

In reality, there are two steps involved in the process. A microneedling session lasts about 30 minutes, depending on the area being treated. A professional derma roller or FDA-approved device will be used during this procedure to roll on the desired areas. As your face is numbing, a syringe will be used to draw blood from an arm. Centrifuges separate the platelets from the other components of the blood after the blood is centrifuged. Once microneedling has been done, the infusion solution is massaged into the treatment area. In microneedling, small controlled micro punctures are made in the skin, allowing the infusion to penetrate the skin.

To soothe any redness and irritation, your doctor may apply a serum or balm after the procedure. The temporary side effects of the drug can also be camouflaged by wearing makeup. At this point, you can go home unless you experience an adverse reaction. While many people feel comfortable driving home, arranging a ride home ahead of time can reduce any uncertainty.
At what age can I start Microneedling with infusion?

Starting this type of treatment in your 20s or 30s will boost collagen production more significantly. However, anyone over the age of 18 is eligible for microneedling with infusion. As a result of starting early, your skin will produce more collagen on a regular basis and look younger for longer periods of time. In spite of this, even if you are older, this treatment can still provide many benefits and boost collagen production. Microneedling with infusion is available at Renouveau Med Spa. For more information, contact us today or book an appointment online. We are conveniently located at 11600 Washington Place, Culver City, CA 90066. We serve clients from Culver City Los Angeles CA, Downtown LA, Beverly Hills CA, Marina del Rey CA, Venice CA, Playa Vista CA, Mar Vista CA, Playa Del Mar CA, and surrounding areas.