Jeuveau Injections Specialist in Culver City Los Angeles, CA
Jeuveau injections are a sort of cosmetic procedure similar to Botox injections. By relaxing particular facial muscles, Jeuveau injections minimize the visibility of wrinkles and fine lines. Those who desire to seem more youthful and refreshed might consider getting Jeuveau injections. Injections of Jeuveau are minimally invasive and cause no downtime. Jeuveau injections include advantages such as a decrease in wrinkles and fine lines, a more youthful and rejuvenated appearance, and an increase in self-confidence. The Jeuveau injections work well and are safe. Visit us at Renouveau Med Spa, where

Dr. Naini

provides aesthetic services and guides you with the right treatment. For more information,

contact us

today or book an

appointment online

. We are conveniently located at

11600 Washington Place, Culver City, CA 90066

.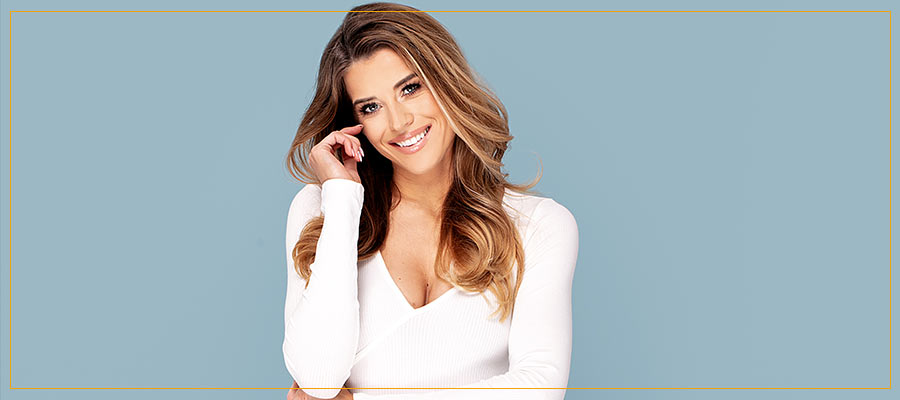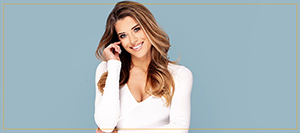 Table of Contents:
How much does a unit of Jeuveau cost?
How long do Jeuveau injections last?
What areas can be treated with Jeuveau injection?
Who is a good candidate for Jeuveau?
There are many different types of injectable skin rejuvenation treatments available on the market today, allowing for more success in achieving desired results for each individual patient. If you wish to reduce the effects that aging has had on your skin, particularly around the eyes, or have deep glabellar lines that you wish to have filled, Jeuveau is a great option that is incredibly effective for those areas and is very safe. Jeuveau is often the more affordable option when compared to other treatments such as Botox, and is one of the longer lasting fillers that are available. Speak to a Jeuveau provider today to learn more about the treatments and to see if they are the next step to achieve your desired results.
How much does a unit of Jeuveau cost?

The cost per unit of Jeuveau can vary a bit depending on where you are receiving the injections, but will typically stay within the range of $8 to $16, with specialists in California often erring on the lower end when compared to the rest of the United States. Most Jeuveau treatments will require anywhere from 30 to 60 units for the entire face, and closer to 15 to 25 units for the glabellar lines (the two vertical lines between the eyebrows), 10 to 20 units for the horizontal lines across the forehead, and the crow's feet requiring around 20 to 25 units. With these numbers in mind, the total cost of Jeuveau injections can range anywhere from just under $300 to $500 per treatment.
How long do Jeuveau injections last?

Jeuveau injections tend to last a bit longer than other dermal fillers, typically not requiring the next treatment for 4 to 6 months. Of course, the rate at which the fillers require the next tough-up treatment is very dependent on the patient. As well, it is common to require touch-up treatments a little sooner after the initial administration, but many patients note that they are able to go much longer between treatments after the second set of injections. You will likely be able to start seeing noticeable results within the first few days following the initial treatment as the fine lines gradually soften and fade away.
What areas can be treated with Jeuveau injection?

Jeuveau injections are most commonly used to reduce the appearance of glabellar lines, with that being the area for which this type of filler has proven to be incredibly effective. However, it is commonly used around the eyes to reduce the appearance of crow's feet, bunny lines (creasing around the nose), and the fine lines and wrinkles that appear around the mouth. It is definitely the most effective on the upper portion of the face, especially in the more sensitive areas around the eyes, but your Jeuveau provider can help figure out which injectables will be the best for the areas you wish to have treated and for your personal skin condition. The cosmetic procedure known as a "lip flip", where the upper lip is injected to appear fuller and more rounded, is commonly done using Jeuveau as well.
Who is a good candidate for Jeuveau?

Jeuveau is recommended for anyone over the age of 18 years' old who is experiencing mild, moderate, or severe creasing and wrinkling in the facial skin. It is recommended for patients of all skin types and skin tones, offering predictable results in the vast majority of patients. It is not recommended for those who are currently pregnant or breastfeeding, or for those who have previously had allergic reactions to botulinum toxins. It may also not be considered a safe treatment for those who suffer from nerve or muscle disorders such as Lou Gehrig's disease or ALS as those could lead to severe side-effects. There are many different options available for dermal fillers, and while Jeuveau is a very safe and effective option for most people, your filler provider will ensure that you receive the most effective and safest option for you depending on your desired results and current health conditions. It is important to be completely honest regarding your medical history and desired outcomes with fillers to help the provider ensure that you can get the treatment that is best for you. For more information, contact us today or book an appointment online. We are conveniently located at 11600 Washington Place, Culver City, CA 90066. We serve clients from Culver City Los Angeles CA, Downtown LA, Beverly Hills CA, Marina del Rey CA, Venice CA, Playa Vista CA, Mar Vista CA, Playa Del Mar CA, and surrounding areas.