Morpheus8 Face Treatments Q&A
Morpheus8 face treatments can reverse the signs of aging while treating several skin conditions in a non-invasive fashion. Dr. Naini MD., at Renouveau Med Spa, offers Morpheus8 face treatment to help you to enhance your skin's firmness and elasticity. For more information, contact us today or schedule an appointment online. We are conveniently located at

11600 Washington Place, Culver City, CA 90066

.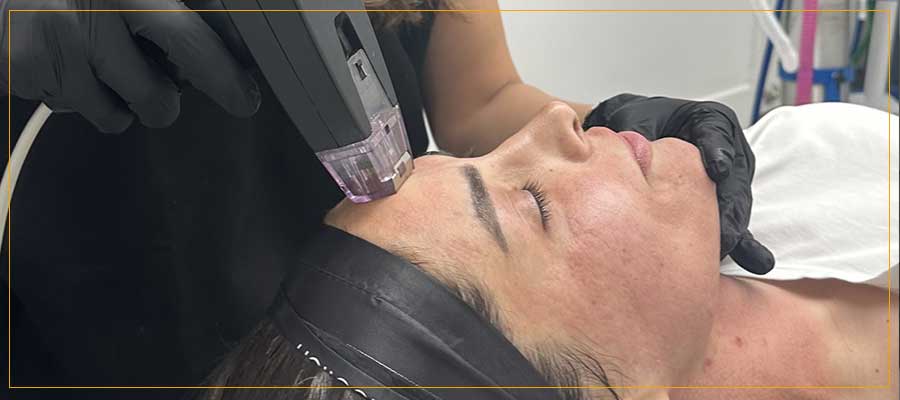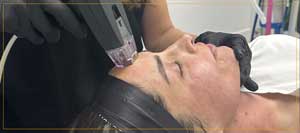 Table of Contents:
What conditions can Morpheus8 for Face treat?
How does Morpheus8 work?
How many Morpheus8 treatments will I need?
Who is a good candidate for Morpheus8 for Face?
What conditions can Morpheus8 for Face treatment?

In today's society, more people are turning away from invasive procedures like facelifts and neck lifts and instead opting for non-surgical procedures that allow them to return to work quickly without downtime. Morpheus8 is InMode's cutting-edge solution to remove excess fat and treat skin laxity. RF energy is used to remodel the skin on subdermal levels, revitalizing the underlying structure of the complexion and reintroducing collagen fibers for an increase in volume and elasticity.

Because Morpheus8's engineering offers customizable delivery tips, the treatment can be performed both on large, easily accessible areas, as well as on smaller, more delicate areas. Morpheus8 is a great option for any complexion type because it does not cause hyperpigmentation since the needles are not applied to the skin's surface.
How does Morpheus8 work?

Using Morpheus8, you can perform advanced needling without surgery. The aging process causes our skin to lose its elasticity, resulting in wrinkles, lines, and sagging. Morpheus8 uses radiofrequency to tighten and smooth wrinkles on the face and body using collagen production. Unlike other needling treatments, Morpheus8 penetrates deeper into the skin, restoring a youthful complexion.

A variety of skincare problems can be addressed with Morpheus8's combination of radio frequency technology, needling, and fractional treatments. In order to stimulate collagen production, tiny needles penetrate the skin and heat the tissue.

A key difference between Morpheus8 and other needling treatments is how deep the needles penetrate the skin. Using this treatment, fat can be molded underneath the skin to obtain optimal results. Natural sculpting of the face can be achieved by contouring and refining the subdermal layers.
How many Morpheus8 treatments will I need?

Morpheus8 can be used for treating many different cosmetic concerns, including nasolabial folds, jowls, wrinkles, lines, an aging neck, acne, acne scarring, and many more. Unlike traditional procedures, Morpheus8 does not require anesthesia or incisions, so you can return to your busy schedule immediately. As a result of the side effects, you will experience the same kind of redness you would experience after spending the day at the beach.

Your skin will be rejuvenated, enhanced, and refreshed after being treated with Morpheus8. Collagen will begin to plump and volumize depleted skin contours over several weeks, resulting in a younger and smoother complexion. Your skin's tone and texture will be improved, and you'll begin to notice a subtle lift with reduced laxity. Treatment length can vary depending on the individual's needs. In most cases, the process only takes 30 to 60 minutes.

To reap the full, comprehensive benefits of Morpheus8, it is recommended that you undergo a series of treatments. In most cases, Morpheus8 treatment sessions take two to three sessions to achieve desired results. A single treatment may be enough to address mild cosmetic concerns. You will be given around four to five weeks between Morpheus8 treatments if your doctor recommends more than one.
Who is a good candidate for Morpheus8 for Face?

You may want to consider Morpheus8 if you want to reduce the signs of aging without undergoing an invasive procedure. The majority of healthy men and women are suitable candidates for Morpheus8. Morpheus8 would be beneficial to individuals who want to minimize sun damage, smooth lines, and creases, and improve uneven texture. For optimal skin tightening, liposuction, body/face/necktie, and other contouring procedures are often combined with this treatment.

The ideal candidate for Morpheus8 is someone with loose skin and sagging in the neck and chest, as well as fine lines and early jowls. Patients who have wrinkles in their necks and uneven skin texture due to sun damage can also benefit from Morpheus8. Morpheus8 can also benefit younger patients who are starting to notice loose skin and wrinkles. Morpheus face treatment is available at Renouveau Med Spa where staff can help you determine if you are a suitable candidate for this treatment. For more information schedule a consultation or call today. We are conveniently located at 11600 Washington Place, Culver City, CA 90066. We serve clients from Culver City Los Angeles CA, Downtown LA, Beverly Hills CA, Marina del Rey CA, Venice CA, Playa Vista CA, Mar Vista CA, Playa Del Mar CA, and surrounding areas.
Post Care
Avoid prolonged direct sun exposure 5-7 days pre-treatment and 10-14 days post-treatment.
Do NOT use Retinol or exfoliating [acid] based skin care products days 1 -5 post-treatment. [Glycolic, Salicylic, Lactic, etc]
You can return to your normal skincare routine/re-introduce Retinol products or chemical exfoliants [glycolic, salicylic, lactic, kojic, etc] on day 6 post-procedure.
If you experience painful or uncomfortable stinging sensations lasting longer than 30 to 60 seconds, remove gently with cool water and attempt again the following day.
Use a broad spectrum, mineral-based sunscreen beginning 24 hours post-treatment.
For 5 days post-treatment:
Use a clean washcloth.
Sleep on a clean pillowcase.
Wash your hands before touching your face.
Avoid touching your face after petting your cat, dog or other pets until you have washed your hands.
DO NOT allow your pets to sleep near your face or any other area that was treated until day 5.
If you need to wear make-up 24 to 48 hours post-treatment, please ensure you do the following:
Use a brand-new make-up sponge.
Clean and sanitize your make-up brushes.
Clean and sanitize your make-up products with an alcohol wipe.
Do NOT use a hot tub, sauna, or steam room until day 6 or day 7 post-treatment.
Do NOT work out until day 6 post-treatment.
We do not want you to raise your body temperature or break a hard sweat until day 6 because of the tiny micro-ablations in your skin. They will close up by day 5.
You Can take a walk, stretch, do some Yoga [not hot!], or do floor Pilates.
Immediately after treatment, most patients will experience erythema (redness) for 1-3 days, however for more aggressive treatments this may last longer. Slight to moderate edema (swelling) and a mild to moderate sunburn sensation are also common post-treatment and may last 1-3 days. The skin may crust and peel for 2-7 days depending on treatment settings.