Med Spa Serving Downtown, LA
At Renouveau Med Spa, we offer a wide selection of top-tier services such as laser hair removal, botox, microneedling, Morpheus8, IPL photo facial, and many more to those in Downtown, LA. For more information about our practitioners, or any of the services that we offer, contact us today. Or, if you're ready to book an appointment, you can do so online at your earliest convenience.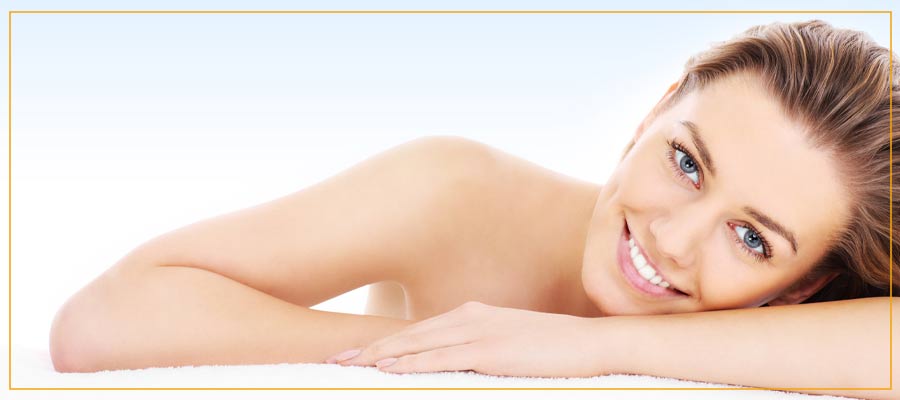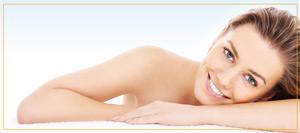 Table of Contents:
What are the most common Medspa services?
How do medical spas work?
How does a medical spa differ from a day spa?
How can I find a med spa near Downtown LA?
With the huge advances in technology and more non-surgical cosmetic procedures available than ever, the number of medical spas (or medspas) in towns and cities alike has been on the rise. Combining the best components of a medical center and a traditional day spa, medspas provide a wide variety of aesthetic medical services to those looking to revitalize their appearance and bolster their health.
What are the most common Medspa services?

Medspas focus on providing safe, professional, and non-invasive aesthetic treatments to those looking to fortify their health and boost their appearance. Some of the most common services offered by medspas include:
 
● Body sculpting/contouring.
● Botox injections.
● Chemical peels.
● Dermal fillers.
● Facials.
● Laser hair removal.
● Laser skin resurfacing.
● Microdermabrasion.
● Nonsurgical weight loss treatments.
● Skin needling.
● Tattoo removal.
 
The services offered at each medspa are unique to that specific location, so always visit their website or call ahead of time if you're looking for a particular treatment.
 
If you're planning to use insurance to cover the cost of a service, you'll also want to make sure that the medspa you visiting accepts your specific provider. 
How do medical spas work?

Medical spas combine the best of two specific environments – a traditional day spa and a doctor's office. 
 
These medspas offer you access to safe and effective medical treatments for a variety of conditions, such as aging, weight loss, and a large plethora of aesthetic concerns. You simply book in for an appointment or consultation to get started or, in some cases, you may just have to walk in to be seen by one of their professionals.
 
They are operated under the supervision of a board-certified physician, who trains, directs, and monitors all practitioners that are on site. Those that work in a medspa environment are highly skilled and knowledgeable in the medical practices that they offer, while also ensuring that their clients are relaxed and comfortable. They will also be able to address any concerns and/or questions that you may have regarding specific services. 
How does a medical spa differ from a day spa?

While a medical spa and a day spa may offer similar or comparable services, there are some distinct differences to be aware of.  
 
A traditional day spa focuses on delivering non-invasive aesthetic and beauty treatments in a relaxing environment. Services may include massages, facials, mud wraps, waxes, manicures, body scrubs, saunas, and pedicures. They may also offer additional beauty services in the form of a salon for those looking to get their hair and makeup done.
 
Those that work in day spas are usually licensed estheticians, cosmetologists, massage therapists, stylists, and/or nail techs.
 
In contrast, medical spas focus on providing non-invasive medical procedures that improve one's appearance and/or bolster their health over the long term. Services range from reducing acne scarring to wrinkle and fine line treatments, all the way to non-surgical body sculpting. These treatments are typically performed by medical professionals, such as physicians, registered nurses, nurse practitioners, or other care providers.
How can I find a med spa near Downtown LA?

If you're looking for a quality medspa serving Downtown, LA, always ensure that you're doing your due diligence in terms of research. This means looking into the specialists running Medspa and finding out more about their background, training, experience, expertise, and reputation to make sure they're the right fit for you. You should also check the medspa's offered services and check the reviews from previous clients.
 
At Renouveau Med Spa, we're reputable, and professional, and always have your safety at the pinnacle of every visit. We offer a wide variety of non-surgical treatment options and boast the newest technologies, allowing us to give out clients the individualized care that they're looking for.
 
For more information about our wide selection of services and/or our talented medical team, contact us today. We are conveniently serving in Downtown, LA and are accepting new clients daily. Or, if you're ready to book an appointment and get started, you can do so online at your earliest convenience. We serve clients from Culver City Los Angeles CA, Downtown LA, Beverly Hills CA, Marina del Rey CA, Venice CA, Playa Vista CA, Mar Vista CA, Playa Del Mar CA, and surrounding areas.