Semaglutide Injections for Weight Loss in Mar Vista Los Angeles, CA
Semaglutide is a weight loss drug that helps in lowering the risk of several chronic diseases such as strokes, diabetes, and blood vessel diseases. With a proper diet and workout routine, it works efficiently in reducing weight. At Renouveau Med Spa, our knowledgeable team of weight loss experts will provide you with the insight and experience you need to reach your personal goals.

Contact us today

for more information about semaglutide injections or

book an appointment online

if you're ready to see one of our specialists. We are conveniently located at 3755 Sawtelle Blvd, Los Angeles, CA 90066.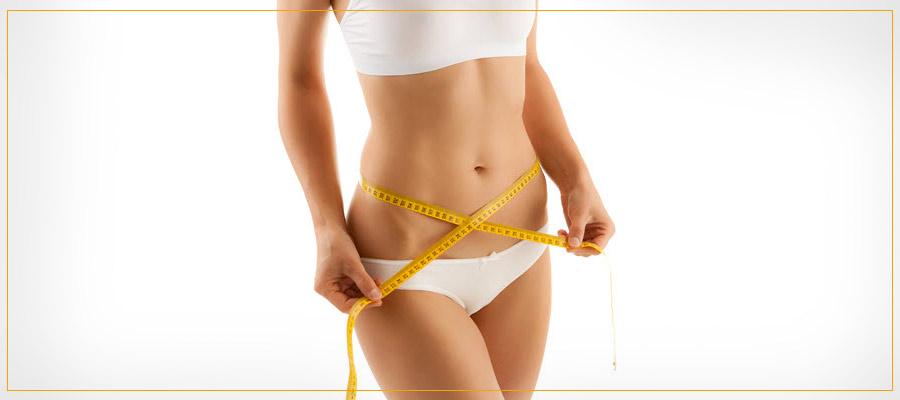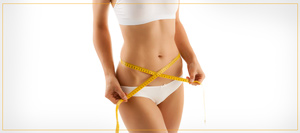 Table of Contents:
What are Semaglutide Injections?
How do Semaglutide Injections work?
Who should take Semaglutide Injections?
How much does Semaglutide Injection cost?
There are many psychological and physiological components that affect one's ability to control their weight and rarely if ever, is the journey completely linear. Weight loss and weight maintenance is a complicated process for people all over the world, leaving many of them feeling frustrated and hopeless. This doesn't have to be the case, though!

New research and clinical studies have shown that regular semaglutide injections can effectively help patients (1) control their blood sugar levels, (2) lose excess weight, (3) maintain a healthy BMI, and (4) reduce waist circumference. Injections can help curb unhealthy food cravings while also prolonging feelings of satiation, both of which play major roles in sustainable weight maintenance and loss.
What are Semaglutide Injections?

Semaglutide was originally designed to help those with type II diabetes manage their blood sugar levels. As research continued, it was also clinically found to have positive results as a weight loss and management aid.
 
Semaglutide imitates the Glucagon-like peptide 1 (GLP-1) in the body, which is the hormone responsible for controlling and stabilizing blood sugar levels. It also regulates how hunger and fullness are interpreted by the brain, which results in lower appetite levels and higher rates of satiety.
 
Regular semaglutide injections administered once a week can complement a healthy weight loss regime, keeping us fuller for longer and more satiated throughout the day. They are typically administered in a clinical setting via an injection to the upper arm, thigh, or abdomen.
 
It should be noted that while semaglutide injections can help you lose weight, they are not a quick-fix weight-loss solution. They are meant to be used in combination with a healthy diet and exercise plan for long-term and sustainable results. 
How do Semaglutide Injections work?

Semaglutide mimics the function of the GLP-1 hormone, delaying gastric emptying into the intestine.  This curbs the appetite and allows patients to feel fuller and more satiated for longer periods of time. Minor variances in the composition of semaglutide allow for it to last in the body longer than GLP-1, allowing for more long-lived results. 
 
An injection of semaglutide into the upper arm, thigh, or abdomen can provide additional support to those struggling to lose weight, helping them to feel more satiated after meals and keeping their blood sugar levels stable. 
 
Semaglutide injectionsalso have cardiovascular benefits, lowering systolic and diastolic blood pressure. This gives them an additional health benefit to those who have a coinciding cardiovascular issue in addition to their weight problems.
Who should take Semaglutide Injections?

While semaglutide injections are primarily prescribed for those suffering from diabetes, your family doctor or healthcare professional may also recommend these injections if you're struggling with your weight or have a weight-related disorder. It may also be an alternative for those simultaneously struggling with cardiovascular issues and weight problems, as semaglutide has been clinically proven to lower blood pressure.
 
Semaglutide is recommended for those over the age of 18 and who have a body mass index (BMI) of 27 or above. These injections are intended to be used in combination with a healthy lifestyle, including diet and exercise, for consistent, long-lasting results.
How much does Semaglutide Injection cost?

The cost of semaglutide injections varies depending on the state you're in, your provider, the dose that has been prescribed to you, and if you have coverage through an insurance provider. If you are uninsured, you can expect to pay around $1300 for a single 2 mg/1.5 mL pen injector. This equates to eight 0.25 mg doses or four 0.5 mg doses.
 
A single 4mg/3mL pen injector will provide four 1mg doses and will cost you upwards of $1200. At Renouveau Med Spa, our team of experienced and knowledgeable specialists can help you achieve your weight loss goals. For more information about semaglutide injections, contact us today or book online for an appointment – we're happy to answer any questions that you may have. We serve clients from El Dorado Hills CA, Folsom CA, Clarksville CA, Cameron Park CA, Granite Bay CA, Alder Creek CA, and Orangevale CA.